Business Card Maker Software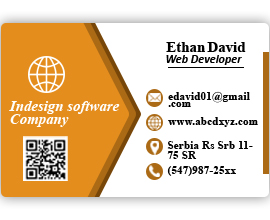 Business card maker software provides easy and convenient method to design business cards, staff cards, visiting cards and membership cards etc using DRPU business card designer software. Software is facilitated with quality image designing objects that provides assistance to build professional looking business cards of one's choice which can represent the business ideas.
Business card maker software enables users to craft business cards in any size and shape including Rectangle, Rounded Rectangle and Ellipse etc as per users' requirement. Utilize business card software to produce good looking business specific cards that can attract the attention of business clients towards business processes and bring new business opportunities leading to success.