Post Office and Banks barcode label maker software generates barcodes to accelerate parcel, mails posting in post offices, creating billing documents or processing of cheques in banks. Barcode software creates postal or bank specific barcode labels in any of the popular Linear and 2D barcode font standards. Barcode creator software uses advanced image designing and printing abilities that generates barcodes preferred in post offices and banks. Barcode label printing software has printing options to print multiple barcode labels and stickers. Software provides Print preview functionality of the barcode to view the print output sample before final printing to prevent from further printing errors.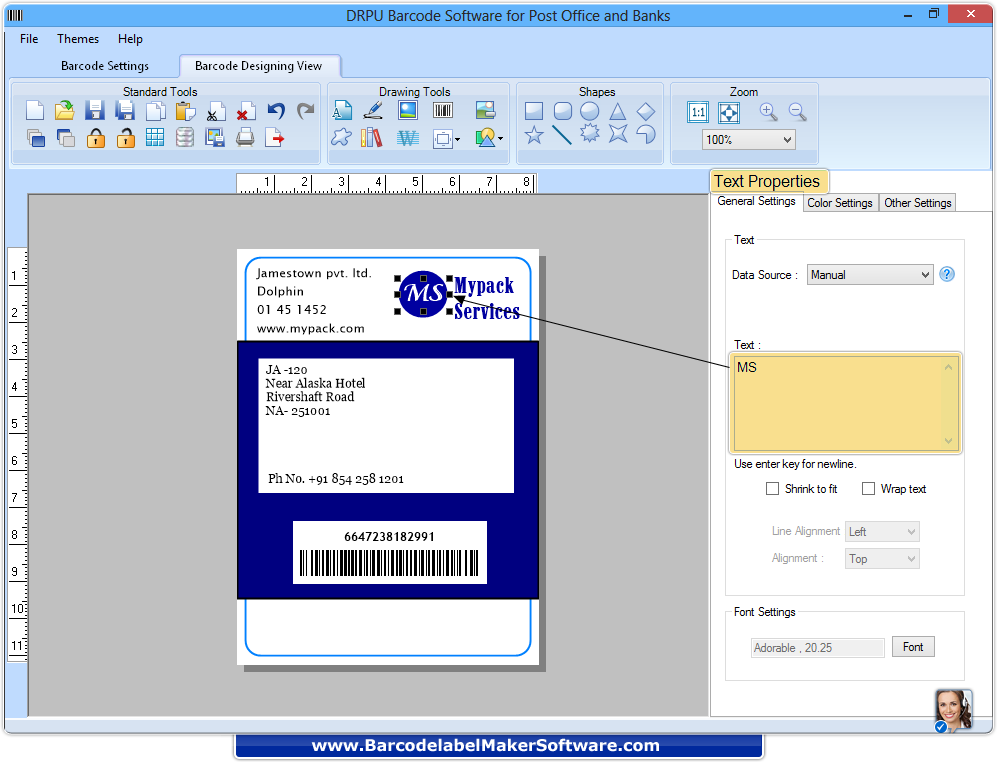 Supported Barcode Fonts
Linear Barcode Fonts: Code 11, Code 128, Code 128 SET A, Code 128 SET B, Code 128 SET C, Code 39, Code 93, Code 39 Full ASCII, ITF-14, LOGMARS, Planet, Postnet, USPS Sack Label, USPS Tray Label, USS-93
2D Barcode Fonts: MaxiCode, MICR
Software Features
Postal barcode software generates postal barcode labels useful for post offices and banking sectors.
Barcode generator software offers barcode designing objects to create postal or bank level barcodes.
Provides options to save the created barcode labels in any of major file formats like JPEG, GIF, BMP, PNG, EXIF etc.
Barcode generator utility presents series generating options to create bulk barcodes useful in post offices and small to large sized banks.
Software is featured with wide variety of print settings which can easily be set before printing as per users' need.
Multi copies of the postal or bank barcode label can be printed on a single paper.