Packaging Supply and Distribution Industry Barcode Label maker software creates packaging barcode labels, asset tags and distribution industry specific barcodes. Packaging and distribution industry uses barcode software to process all business activities in less time. Barcode generator software will accelerate all your packaging or distribution industry specific operations resulting in business productivity leading to perfection. Barcode creator software yields business barcodes using major Linear and 2D barcode font standards.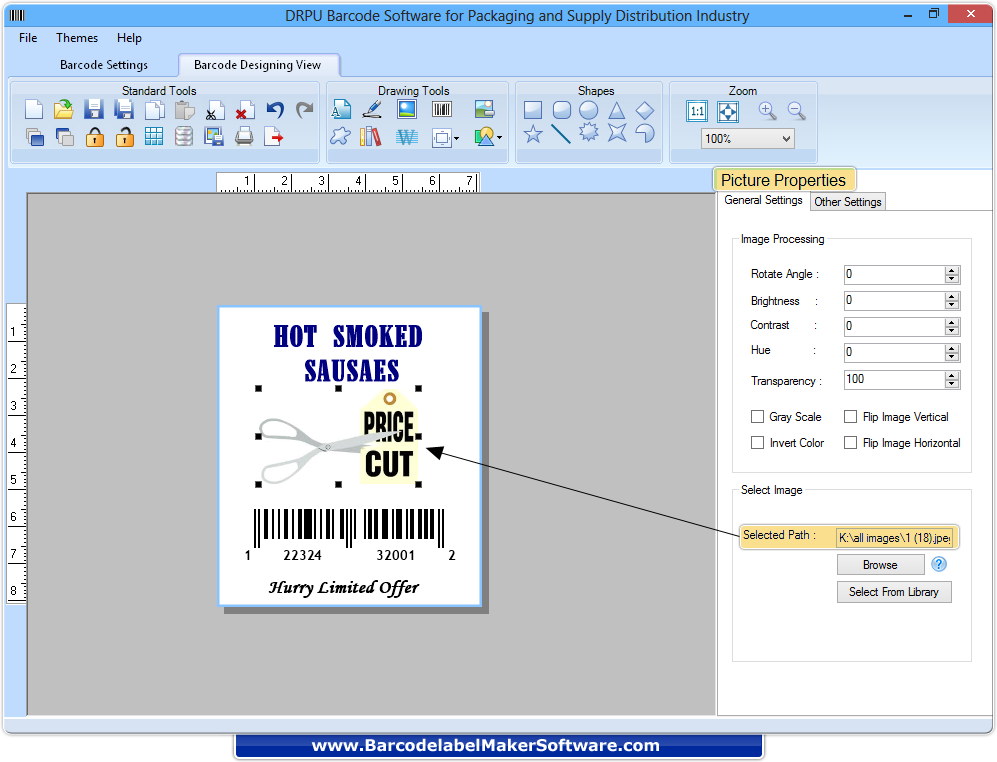 Supported Barcode Fonts:
Linear Barcode Fonts- Coda bar, Code 128, Code 128 SET A, Code 128 SET B, Code 128 SET C, Code 39, Code 93, Code 39 Full ASCII, EAN 13, EAN 8, Industrial 2 of 5, Interleaved 2 of 5, ITF-14, LOGMARS, UCC/EAN-128, UPCA, UPCE, USS-93 2D Barcode Fonts- Aztec, Databar, Databar Expanded, DataMatrix, MaxiCode, PDF417, QR Code
Software Features
Barcode generator utility creates barcode labels for packaging supplies, Food industry, Distribution industry, Wholesale packaging supplies, Industrial packaging and other industries.
Barcode label printing software offers wide range of printing facilities.
Multiple copies of the same barcode label can be created on a single paper.
Barcode system software supports all widely used Linear and 2D barcode fonts.
Advanced series generating options helps to build large volumes of barcode labels used in packaging industries and product distribution.