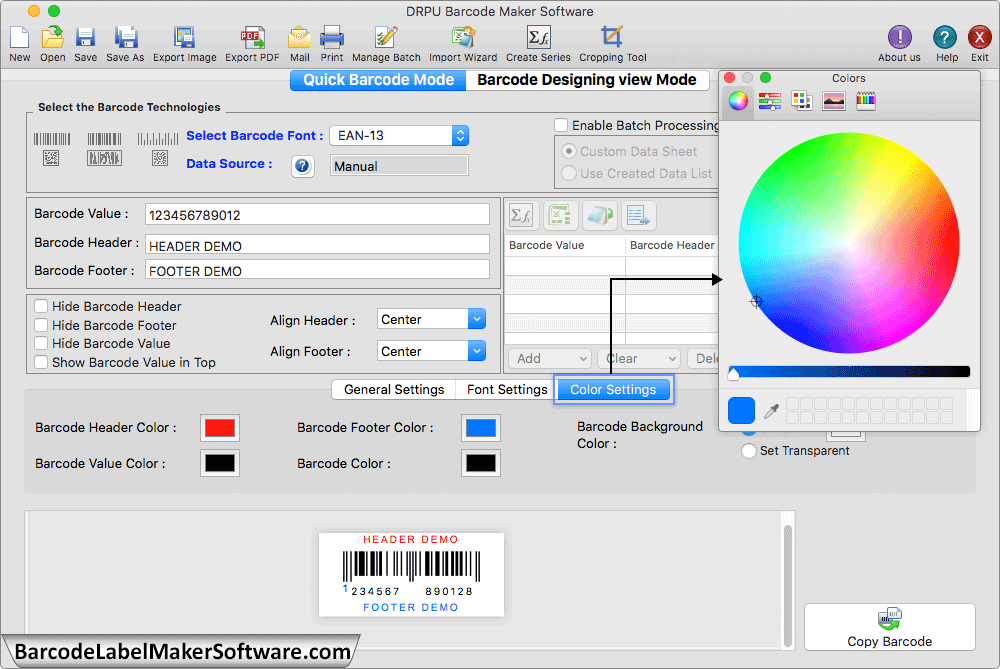 Supported Fonts

Linear FontsCodabar, Code 128 SET A, EAN-13, Interleaved 2 of 5, PostNet, UPCE, Code 39, Code 128 SET B, EAN-8, Industrial 2 of 5, Planet, Code 128, Code 128 SET C, Extended Code 39, Modified Plessey, UPCA
2D Fonts DataMatrix, PDF417
Software Features
Mac barcode creator application creates customized and standards bulk barcode labels.
Barcode software can modify barcode label Font, Color, Image, Background color, Text etc before printing.
Barcode generator software provide option to save generated barcode images in multiple file formats including JPEG, TIFF, PNG, WMF, EMF, EXIF and GIF etc on your PC for future usage.
By the advanced barcode label printing software, you can easily print multiple copies of same barcode label at single paper.
Barcode generator software helps to create barcode list (Bulk Barcode) in Sequential, Constant Value and Random Series.
Barcode software works on any MAC OS X installed machine.